Products & Cleaning Supplies
Commercial dishwashing products, state of the art cleaning products, bar sanitation, chemical dispensers and laundry cleaning products for all equipment.
Commercial Dishwasher Detergents
Dishwasher Detergent is used in both low- and high-temp dishwashers and its main purpose is to properly clean the dishware. Not all commercial dishwashers accept all types of detergents – some accept powder, some liquid and some solid detergents. You should definitely consider all-metal safe detergents, that are effective in all water conditions and safe on all ware, or the all-temp dishwashing detergents.
Concentrated Cleaning Products
Presoaks, Degreasers, and Pink Pot N Pan all facilitate the dissolve and removal of soils from silverware, flatware, glass, stainless steel, and pots and pans. 
We also have No Rinse Floor Cleaners, Bleach and Salt (for water softeners).
Sanitizers
The final rinse of a low temperature dish machine contains chemical sanitizers. An EPA registered Commercial Dishwasher Sanitizer is necessary to reach satisfactory cleaning results and sanitation requirements.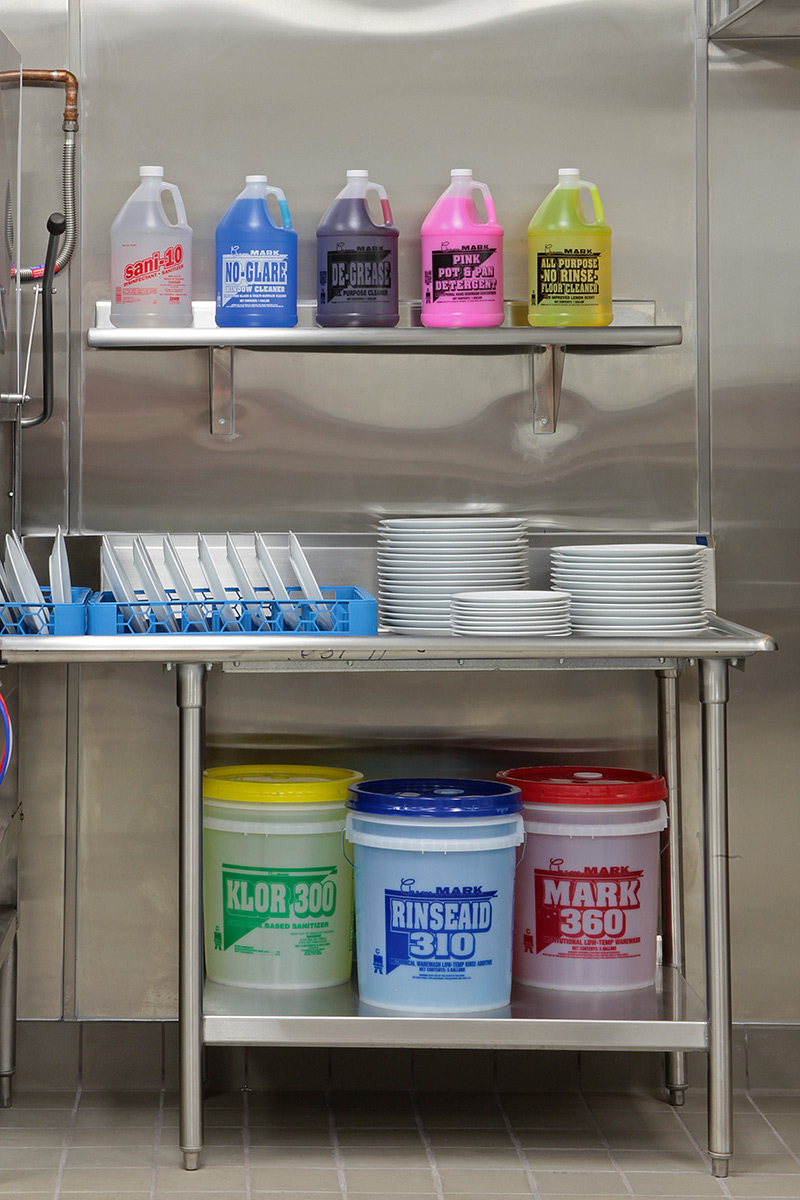 Concentrated Cleaning Products:
Salt (for the water softeners)
Sanitation:
Sani-10 Quaternary Sanitizer/Disinfectant
Hand Sanitizer + Dispenser
RTU (Ready-to-use) Disinfectant